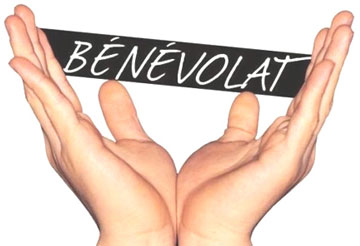 Volunteers play an essential role in the success of our organization. Without volunteers, we are doomed to failure.
The recruitment of volunteers to assist in fund raising and support to families will enhance our capabilities as an organization and provide opportunities for individuals to support their communities. It is important that we recruit amazing Volunteers and these are the traits we are looking for:
RESULTS DRIVEN: They want their causes to generate major positive impact. This means Implementing great programs, meaningful fund raising and attracting more amazing volunteers. They are driven by the bottom line: results.
PASSIONATE PROFESSIONALISM: People bring their best to work, so they should bring their best to their volunteer effort. Mix that professionalism with passion and the result is impressive.
COLLABORATIVE TRIBAL MINDSET: Most non-profits run on lean budgets. The best volunteers understand this and work with the non-profit's leadership to identify, cultivate and realize, highly valued partnerships.
MAKE NO EXCUSES: They stick to their commitments. They have a zero flake factor. If they say they will contribute something specific, they do their absolute best to make it happen. They are problem solvers and hack, tinker and persist till they find a way forward.
CONSTANT CHAMPIONS: Amazing volunteers have no off switch. They always find a way to spread the word. It may be as simple as asking their friends to follow their organization on Facebook or on our website. or Linked-in. They may find ways to bring visibility to the story in corporate newsletters, local radio shows and newspapers. They strengthen the tribe by enlisting their best and brightest friends, family and professional relationships. The purpose and passion for the mission integrates into their daily lives.
ENERGIZERS: They are the original energy drink. You feel amped when collaborating with these folks. When the different volunteers get together it is magical. Friendships form, fun is present and it feels like family.
IT'S A MATCH: Amazing volunteers think less about what they can get from the experience of volunteering and more about what they can contribute. Volunteers bring a wide range of contributions to the table. It could be seasoned skills or raw energy. It could be fund raising power or field expertise. They could be one-off contributions or on-going commitments.
FAMILIES NEED YOU!!!!!!!!
Volunteer form