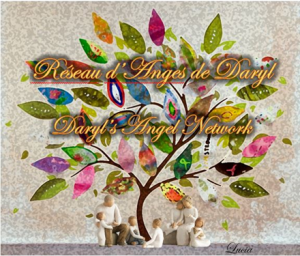 The origin of Daryl's Angel Network (D-A-N) began with the personal experience of our family with having an adult child, who was a single parent of two young boys, and who was battling a diagnosis of cancer while maintaining his role as a parent. The journey, which Daryl undertook with his boys until his death in 2014, opened our eyes to the impact this disease has on the quality of life for both a single parent and his/her children.
Discussions with the medical team, who were providing services to cancer patients, highlighted the fact that there are single parents who are unable to attend their treatment sessions on a regular basis due to a lack of childcare services, transport and/or financial resources. In addition, not having a support person with the parent during chemo or radiation or finances to cover food, travel, and parking are all part of this populations reality. Let's work together to reduce the stressors in the lives of these families in order to enhance their ability to win this battle.
Research has also highlighted the negative impact this disease can have on children, especially those under the age of twelve. It is essential that all efforts be made to ensure the parent remains in the forefront of all decisions in both his/her life as well as their children's lives
Daryl's Angel Network grew out of an understanding that it was essential for all concerned to address this major gap in support for single parent families facing not only the medical consequences of cancer itself but also the lack of emotional and financial support to assist them through this extreme hardship.
Through individual and company donations and the dedicated work of both our volunteers and the Directors, we will make this happen.
Daryl's Angel Network (Réseau d'anges de Daryl R-A-D) will strive to enhance the quality of life and support to single parents who are battling cancer and who are also responsible for the social, emotional, physical and mental development of their young children.
Daryl's Angel Network is registered with the Quebec Government as a non-profit organization. As it does not presently have Charity status, it is unable to provide tax receipts. D-A-N hosts its' head office at 164 Garand Street in Chateauguay, Quebec.